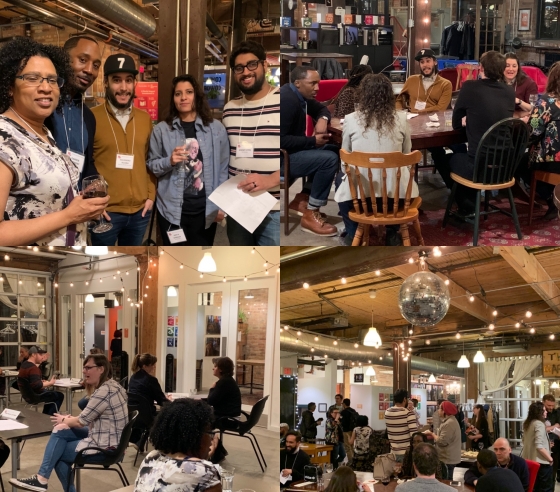 March 10, 2020
Scribes and showrunners convened in downtown Toronto for a total of 117, eight-minute meetings at the most recent mixer organized and hosted by the WGC Diversity Committee. Twenty five WGC members who self-identify as diverse got to know the 13 showrunners in attendance a little better. Showrunners included: Morwyn Brebner (Coroner), Adam Barken (Killjoys), Ian Carpenter (Slasher), Ken Cuperus (Hudson & Rex), Joseph Kay (Transplant), Michelle Latimer (The Trickster), Derek Schreyer (Hudson & Rex), Kurt Smeaton (Children Ruin Everything), Patrick Tarr (Cardinal), Jennifer Whalen (Baroness von Sketch Show), Kevin White (Kim's Convenience), Sherry White (Lady Dicks), and Alex Zarowny (Private Eyes).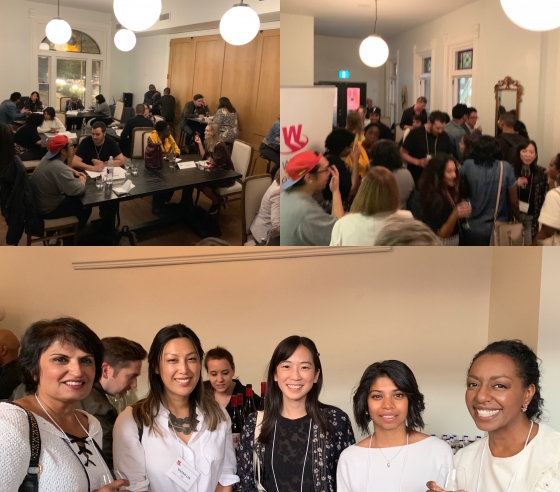 September 22, 2019
The Guild held a Writer-Buyer Mixer at the end of September 2019 in downtown Toronto, the first initiative of its kind put together by the WGC Diversity Committee. Broadcasting and production executives from various companies — including Bell Media, CBC, CBC Gem, Corus Entertainment, eOne, Fresh TV, New Metric Media, Sinking Ship Entertainment, Sphere Media Plus and Temple Street — met with 16 WGC members who self-identify as diverse.
In all, 91 eight-minute pitch meetings were held in just over 72 minutes, with pitchees and pitchers expressing how valuable they found the experience. A success by all accounts!