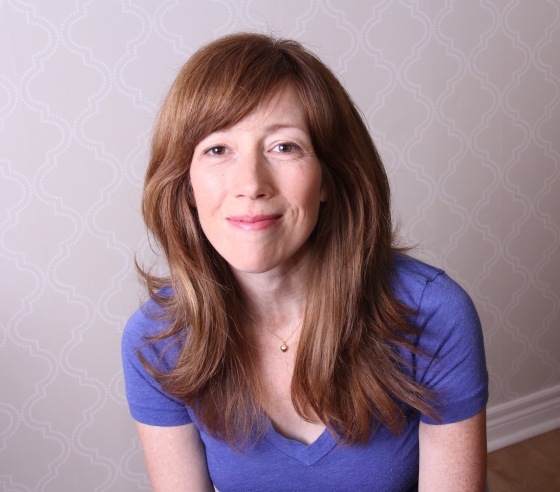 W-Files: Kathleen Phillips
Phillips living what she's writing
By Mark Dillon

It's only fitting that Kathleen Phillips is pacing the floor, bouncing her cooing three-month-old as she discusses Workin' Moms. The Toronto writer/performer and mother of two has brought real diaper-changing experience to creator and star Catherine Reitman's CBC comedy about friends balancing career, friendship and motherhood.

Phillips co-wrote one episode for season two and wrote two for season three, which launched in January. These add to an eclectic list of credits including sketch comedy The Ron James Show, live-action kids show Odd Squad, animated series Scaredy Squirrel and Cupcake & Dino: General Services and offbeat comedy-drama Crawford. Her range is no surprise given her background as a character comedian, which led her to writing and performing a wild assortment of roles on sketch series Sunnyside. And while attending to her little one, she talked to Canadian Screenwriter about real-life influences and spending quality time with characters.   
Both you and Catherine Reitman are working moms. What kinds of discussions do the writers have?
We talk about our strengths as mothers, but ultimately about our experiences as women. A lot of it is just talking about people we know and little anecdotes from our lives. Drawing from real life makes for the best comedy and most authentic storylines. Also, it's a heavily serialized show and there are a lot of moving pieces. It's a bit of a Rubik's Cube because things change as you're writing 13 episodes, so it's about keeping track of all the moving parts and a lot of problem-solving.
You got to play opposite your husband Chris Locke on several episodes of Mr. D, and in season eight you participated in the writers' room. How were those experiences?
That was a lot of fun. We played Ted and Emma Terdie, a swinging couple. Season eight was the last season, so it was bittersweet. I was in the room during development. I knew everybody, so it was nice having that history, knowing the characters so well and coming up with stories with them. We were hashing out what the final season was going to look like, what [star Gerry Dee] was going to get up to and wrapping up everybody's relationships.
How was the transition from sketch comedy to kids shows and half-hours?
Everything has its learning curve. I was keen to do the half-hour stuff because I like to spend time with people. With sketch comedy it's mostly about the gag and you really don't get to spend too much time with any one character. I like getting to the meat of a character — finding all their little quirks and nuances. That's more interesting to me beyond just jokes.
As a performer, do you act out the roles as you're writing?
If I'm really enjoying a scene I'm writing or a new character appears, I read it back to myself out loud. That helps me see if I got the voice right. I perform it a little bit for myself to make sure it sounds right and the jokes have just the right amount of words and the timing is all there.
You've been busy with a new baby. How's 2019 looking?
I am going to be pitching some stuff and trying to get my head back in the game. It's been a big break, but the wheels have been turning. I have a lot of ideas and would like to get back to my computer to work on them. I've spent so much time with babies and little kids I need to work out my intellect. I also have to remind myself to just soak up this time with my kids because it's hard to come by when you're working.