Man of Mystery
Peter Mitchell reflects on 200+ eps of Murdoch Mysteries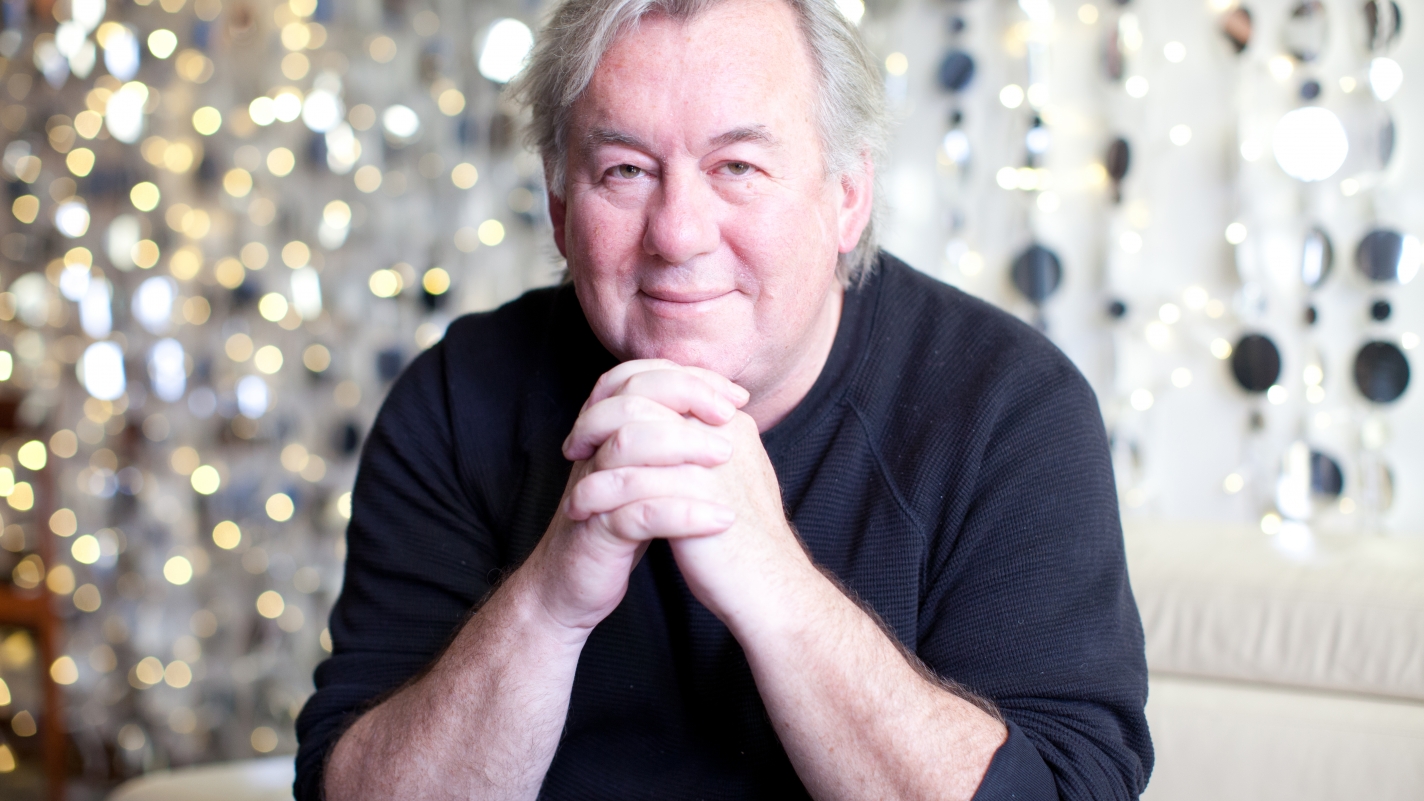 By Mark Dillon
Murdoch Mysteries blew past 200 episodes in its recent 13th season, putting it in rarefied company in Canadian television. Only one hour-long drama has had a greater output: Fellow CBC series Heartland, which has logged 214 eps in 13 years compared to Murdoch's 204. But Murdoch showrunner Peter Mitchell says he's up for the friendly challenge of outlasting the Western family drama. 
Murdoch nearly didn't make it past season five — Mitchell's first on the show — when commissioning broadcaster Citytv pulled the plug back in 2011. But Christina Jennings, head of producer Shaftesbury, landed the show at CBC, where it has been the most-watched Canadian entertainment program since, consistently attracting north of 1.2 million viewers.  
Based on the Detective Murdoch novels by Maureen Jennings (no relation), the series has chronicled the turn-of-the-20th-century murders of 300 Torontonians — as counted by fans — although resourceful, button-down detective William Murdoch (Yannick Bisson), his pathologist wife Dr. Julia Ogden (Hélène Joy) and their colleagues always get their man — or woman. 
Mitchell grabbed a coffee with Canadian Screenwriter to discuss the task of keeping a long-running series fresh, Murdoch's highly committed viewership, and an ill-fated flying machine.  
Two-hundred episodes is huge. How did you and the writers' room — Paul Aitken, Noelle Girard, Mary Pederson, Dan Trotta and Simon McNabb — approach that milestone ep, "Staring Blindly into the Future"?
My intention was for it to be a love letter to the fans with moments that would make them go, 'The balloon ride—that's just like episode [2.13].' There's also the weird hotel bellman, which nods to the earlier episode "Murdoch Takes Manhattan." Murdoch nearly loses his hat, which is reminiscent of the "Murdoch Ahoy" episode. There had to be historical characters and characters fans wanted back, such as Thomas Edison. The whole thing was a turn-of-the-century TED Talk with the most famous people, like Marie Curie and Albert Einstein. 
I was thinking of the group viewing experience. I knew there would be a [panel and screening] at TIFF, so I didn't want it to be heavy. You should be able to laugh at it. It had to be a ridiculous adventure and needed a crazy invention, so we had a laser beam. We needed all the things that make it Murdoch: Inspector Brackenreid [Thomas Craig] has to punch someone; Julia has to punch somebody; Constable Crabtree [Jonny Harris] has to have a theory. And then Murdoch makes a ridiculous prediction of what the future is going to be, and it's that the Internet will save us. 
The show has a fervent fan base. You have 138,000 followers on Facebook and more than 33,000 on Twitter. Do their comments feed into your decisions?
From time to time. I think of them as the 'hardcores' and treat them like the canary in the coal mine. If they're giving me the sense we're going off the rails — and I won't necessarily agree with their reasoning as to why — then I know something's kind of off and I at least have to pay attention. But I'm also a firm believer in always leaving them hungry and never giving them all of what they want so they come back. I don't take story ideas from them and I don't say, 'Then this is the direction we should go,' but I'm aware that serving the audience matters. The fans and I would disagree on how much I serve them. I interact with them sometimes at public events or via various social media platforms and we have a fun relationship. As a Canadian writer it's astounding to have people engage with your show.
CBC hasn't announced a 14th season, although it looks likely. How challenging is it at this point to keep the series fresh?
When we start developing a new season there's an initial feeling of 'We've done it all — what can we do?' It's like the long layoff after a sports season. But then the first new idea will come out, and hopefully the environment in which the show is created allows people to strive for a new idea. Eventually we click. We try to stay away from comparing ourselves to other TV shows and thoughts like, 'Well, they did something like that on blah blah.' We don't settle. 
Producer Stephen Montgomery and I are thinking of what will make us excited. Last year it was shooting in the Kingston Penitentiary — not many shows do that — and the 200th episode. And it's the question of how will we do things on our budget, like make an underground world below Toronto, or a balloon ride, or use CG. I am proud that the writers are still enthused to do the show, because I've been on shows where near the end it's like pulling teeth to get anybody to do anything. 
Are there any other differences between this writers' room and others you've been in? 
We're uniquely blessed in that [CBC] basically allows us to make the show we want. The only custodians of quality are the writers, so we fight like animals. We have the occasional storming out of the room. We argue a point until it's beaten to the ground. It's about the execution of the episode: 'That's so obvious.' 'I don't want to start it like that.' 'That's way too simple — it has to be more complicated.' 'Now, it's too complicated.' It's largely about content, not about show politics. It's arguing about what's a better story. People stand their ground. But we all like each other and still go out for a beer afterward.
How structured is each script and how much have you ever veered away from that?
They're structured as classic, old-school TV — teaser, four acts and tag. What sometimes makes it feel different is the tone of the story or particular bent of the characters. We do the odd ones that have flashback narratives like Rashomon, where we start the story late, go back in time, and catch up. 
The Halloween episode I wrote ["Sir. Sir? Sir!!!"] was completely off the rails and has the lowest fan appreciation in Murdoch history. People loved it or hated it and there was no in-between. It was a riff on sci-fi movies — primarily Invasion of the Body Snatchers, and [*spoiler alert*] the Murdoch characters all die at the end. Fans were like, 'What?!*' 
Are you and the other writers ever critical of past episodes? 
We can all do a standard Murdoch episode and figure it's fine, fans won't really mind — Julia's got a pretty dress, that's a cool little invention he made — but we know it's no good. Every once in a while we know we've been a little lazy and someone will say, 'Pretty convenient that he found that out' and we'll agree we should have done this or that instead. We do a bit of self-evaluation at the end of the season as to what worked and what didn't. And of course we don't always agree on that either.
A lot of life happens in the time this show has aired. What have been the low points?
We lost Jordan Christianson and Graham Clegg, both writers on the show. We've been on for 13 years, and some crew members have passed away as well. Jordan and Graham were low points, as were the losses of key grip Chris Faulkner and transportation captain Glen McGugan and others, and some wives and husbands as well. 
What would be a big moment on the Murdoch blooper reel?
The first test of the airplane in the episode "Murdoch Air," in which Murdoch and James Pendrick [Peter Stebbings] fly over Niagara Falls. We didn't actually put it in the air, but we had to have something roll around on the ground like it was going to take off. You know that old footage of airplanes that used to just fall apart? That was us.  
What are some favourite episodes?
I like the two-part ["Stroll on the Wild Side" written by Daphne Ballon and Carol Hay] from my first season as showrunner. It involved pornography as well as a woman from Murdoch's life coming back. The scope of that episode showed me what we could do, that it's not just 'case of the week.' I think "Who Killed the Electric Carriage?" by Paul and Graham about Henry Ford [Todd Hofley] vs. Pendrick was just straight-up fun. And then there's the two-part "On the Waterfront" about the suffragette movement and a strike at the docks that had a more cinematic scope than most. There are things like that a couple of times a season that convince me we've still got it. 
You have a lot to proudly look back on. How many more episodes do you and the writers have in you?
I don't think 200 means you're worn-out. Mysteries are eternal. Every day there's something in the newspaper. There's a mystery every 10 seconds. And our characters have lives of their own now. We can always fall into 'What's going on with Brackenreid this year? There has to be a soap opera for him.' That stuff could drive a show for years. And there are always stories we need to get to. We have a pile of 30 or 40 we haven't figured out yet. It's really dependent on viewership. If that drops to the point where it no longer makes sense to make the show, we will hopefully exit gracefully.