The Graduate
Heidi Brander moves up to head writer of This Hour Has 22 Minutes at a juicy time in Canadian politics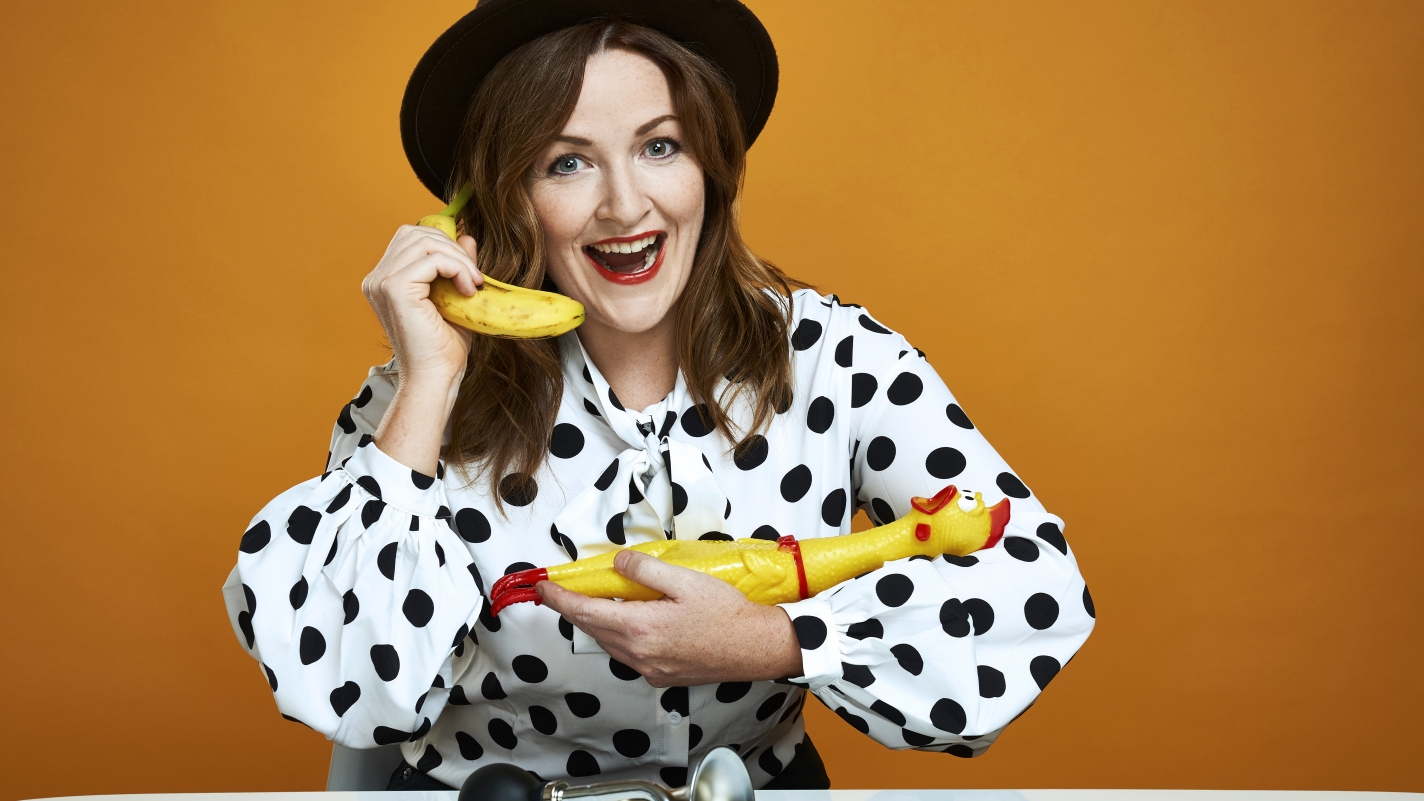 By Mark Dillon
The timing couldn't have been better for Heidi Brander's debut as head writer on This Hour Has 22 Minutes. Not only was there a federal election campaign going on, but it was proving to be one for the ages.
"We came back on air at the perfect moment," she says on the line from Halifax, where the politically focused CBC satire and sketch series is shot. "The news has been fantastic."
Nothing provided more fodder than the revelation of photos of Prime Minister Justin Trudeau in blackface and brownface. 
"That was the craziest day I've had on this show," adds Brander, in her seventh year on the series. "We had a whole show planned, then that happened and we just threw everything in the garbage and had to start from scratch. It was fun and exciting but intense. We thought, 'Oh my God, what an idiotic thing for him to do!'"
In that episode, co-host Trent McClellan, who is a person of colour, introduced himself as Trudeau. Co-host Susan Kent confessed to an earlier sketch in which she also appeared in heavy makeup — as Trudeau. McClellan and co-host Mark Critch traded barbs about the scandal, with the latter noting, "Blackface is [Trudeau's] go-to costume. It's his 'sexy cat.'"
That quip is pure Brander, who favours pop-culture allusions. "The show calls for everything to be tied into politics, but my sense of humour is a bit sillier," says the stand-up comic. "Making those kinds of references is more my style." 
Staying relevant is key to the longevity of the series, now in its mind-boggling 27th season. Show creator and original cast member Mary Walsh returned in this year's third episode to interview youth at Montreal's climate march, in a piece summing up the show's delicate balancing act: Appealing to longtime fans while courting a new demographic. Shaking up the writers' room is one way to keep fresh. 
"We have some cool young stand-up comics on staff and we're trying to let them get their voices heard as much as possible," Brander says. "If there's something going on in the news that might target a younger audience, we usually get them to write up something, even if it's just a parody of a new song." 
The writing staff this year includes Adam Christie, Kevin Shustack, Sophie Buddle, Brandon Hackett, Aisha Brown and Jon Blair with contributions from Dean Jenkinson and Bob Kerr. Former head writer Mike Allison has been promoted to showrunner, taking over from Peter McBain. 
The four cast members — including Cathy Jones, the sole original one — contribute sketches, but Critch is the only one who gets a writer's credit. "He's a powerhouse," Brander says. "In any given week, if you see a sketch and think it's the best one, chances are Mark wrote it." 
Critch, for his part, appreciates Brander's steadiness. "She has an amazing temperament," he tells Canadian Screenwriter. "I don't think I've ever seen her angry. She can take whatever pressure the grind puts on her with style and grace and she delivers every time."   
It was Allison who chose Brander as his successor. "Heidi has been a joke machine, delivering funny sketches and desk material week after week," he says. "She works hard and is a positive force in the room. We've worked side by side for several years, so offering her the head writer position was the easiest decision I had to make."
While Allison is charged with the show's overall vision, Brander describes her role as "managing the writers, making sure everything is in on time and taking a final pass at the script."
The group convenes Tuesdays — the day after shooting — to pitch ideas, mostly, Brander explains, "to make sure that if two writers have the same idea they're not stepping on each other's toes and maybe can collaborate." Newbies sometimes need to be told that their ideas, while funny, don't fit the show. 
Each one writes four or five sketches, then Brander and Allison pick the best 25 to 30, which make it to a table read, and then the eight or nine that get the most laughs go to camera. The live shows film up to two hours, during which Brander sits at the back of the audience to gauge response to help her and Allison decide what will make the final 22-minute cut. 
As with other writing gigs she's landed, Brander first heard about the opportunity at 22 Minutes through her stand-up network and sent in a package. Her first scripting job was on variety show MTV Live, followed by appearances on Video on Trial mocking music videos. She later wrote for web series Just Passing Through and CBC's Still Standing and Baroness von Sketch Show.     
She studied film at Queen's University after spending her high school years in P.E.I. and her childhood divided between Nova Scotia and Ontario. She still considers her claim to fame as the time she beat Ryan Gosling in a lip-sync competition while in Grade 4 in Cornwall, Ont.   
"He was the big-deal performer kid at my school," she recalls. "He did a number and everyone was saying, 'Oh, he's going to win because he's Ryan Gosling.' Then I did a song and came in first and he came in second. I had a crush on him — I still do — and I thought, 'Is he mad at me because I won?' I didn't want to piss off my crush." 
Her biggest comedy crush is another fellow Canuck — Samantha Bee of Full Frontal with Samantha Bee fame. "She's my hero and main comedy influence," Brander gushes. "I recently went to L.A. and did a comedy show there and afterwards the host said, 'You've got such a Samantha Bee vibe.' It was the nicest compliment anyone's ever given me."