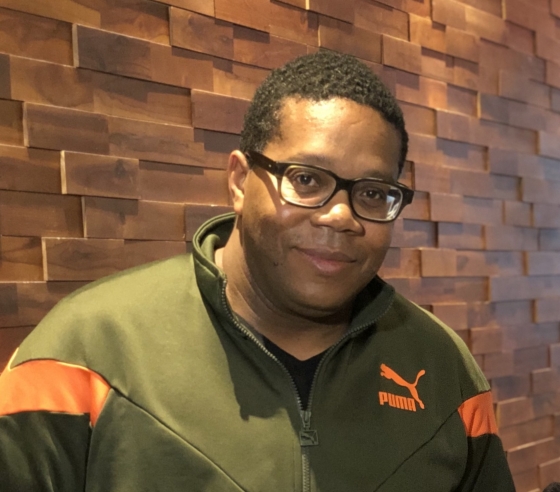 From the boardroom to the writers' room
By Cameron Archer
Admitting he's always been a writer, Floyd Kane's career trajectory in the field hasn't exactly been straightforward. Trained as a lawyer, he worked on the business side of production companies, moving all the way up to VP of creative and business affairs at Halifax Film Company (now DHX Media), before he walked away from the executive suite in 2010 to launch his own shingle, Freddie Films. But even before that, he got his first taste of showrunning with the Halifax-based soap opera North/South in 2006, wrote feature film Across the Line and for series including Continuum. Kane returned to his Haligonian (and legal) roots to create/showrun law-focused drama Diggstown (Freddie Films/Circle Blue Entertainment/DHX Media) for CBC. A well-reviewed first season, which broke new ground for the pubcaster in featuring a black female lead, went to air this past winter and it's just been renewed for a second season.
How difficult was the transition from law to scripted television?  
The transition was incredibly difficult. In our industry, I feel that when people have placed you into one box — in my case, business affairs — there is a reluctance to see you as anything else. Writing was my first love. I have been writing since I was eight years old. I wrote a novel — garbage. But still, I was in Grade 8 at the time. Ten years ago, I decided to quit my job as a senior executive and write full time.
What challenges arose in pitching Diggstown to CBC, given the overall market in Canada? 
CBC was entirely open to a show like Diggstown. I think they've always been open to shows exploring these sorts of characters and communities. Like all of us, however, we need partners, and finding international financing partners for series with black leads can be challenging. I'm not sure five years ago I would have been able to pitch this show with the same result, but I think things are starting to change, internationally. At the moment, I see opportunities, not challenges. North/South [which lasted just one season] is the one that got away. The construction industry is a perfect reflection of class in society. I loved that show. Still do. One day...
What are the challenges in producing and writing a network television drama like Diggstown, compared to a feature film like Across the Line?
I wanted a show that was close to the structure of The Good Wife — an ensemble with an ostensible lead. Marcie Diggs is our anchor character, but the show is about the team. The challenges are the same, I think, but film is considered a director's medium and the other, a writer's medium. To be honest, I feel I have more control over how Diggstown unfolds. With a feature film, I know that for the relationship with the director to work — especially if I'm producing, as well — I have to hand over the script to the director and allow him or her to make their film. In television, I'm in the editing room with the editor, solving problems and locking the picture. I'm in the grade with the colourist. I'm in the spotting sessions. It feels very different than making a film.
Why do you keep returning to Halifax as a site for your storytelling?
Halifax/Dartmouth, Nova Scotia as a whole, has this reputation for being quaint. But I think there's an edginess to Halifax that is different from Toronto and Vancouver. Some of this is the result of how everyone is living on top of one another — neighbours. It can be a bit of a hothouse sometimes. All we're trying to do is capture that in our frames and visually share that with the rest of the country.