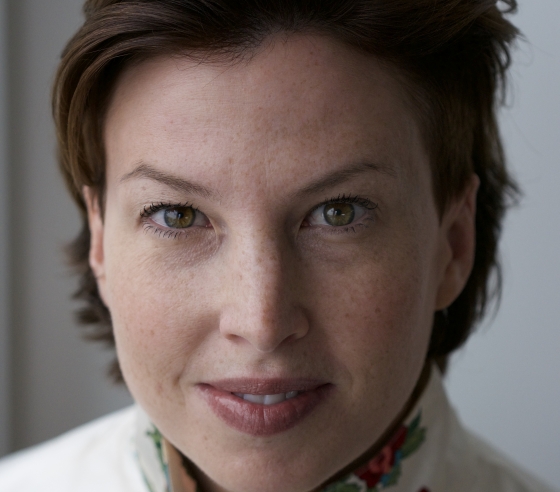 CBC focuses on year-round development
The pubcaster's executive director of scripted, Trish Williams outlines her new team structure and their priorities for drama and comedy.
By Lana Castleman
Bell Media wasn't the only major Canadian broadcaster to overhaul its development team this past winter. In February, CBC made moves to split its development and current production functions into two separate departments. The idea being, says Trish Williams, executive director, scripted, that "we can now focus on development year-round, at the same pace that we do when we're not in production." She notes that development tended to take a bit of a back seat during heavy production seasons when one department was responsible for both activities. 
Former NFB producer, Lea Marin, and ex-head of content at Banger films, Jennifer Shin, were appointed directors of development, drama and comedy, respectively. Now, reporting to Williams, they oversee scripted development efforts for the CBC. And all three executives have refocused the distinct department on building projects around creators' "passion projects." 
"We want the talent — creators and writers — to come to us and tell us what they are most passionate about," says Williams. "We want Canada's best talent to come to us and say, 'This is the series that I think should be on Canada's public broadcaster' — and that includes Canada's established and emerging talent." 
For drama, specifically, Williams says the CBC is focused on finding content that attracts its target audience of 25- to 54-year-olds on its linear network and streamer, CBC Gem. But more importantly, she and Marin want stories that dive into deeper themes that are relevant to modern-day Canada. "People come in and want to pitch a crime procedural, for example. And the first question we ask is, 'What is this really about? What is the distinct POV of the storyteller and what makes it feel special and different?," says Williams. She points to ongoing series, Floyd Kane's Diggstown and Coroner (created by Morwyn Brebner), as great examples. "Those series do take inspiration from current events and integrate them into their episodes. And what makes them special is the tone and the voice behind each series." 
Turning to comedy, Williams notes that CBC's comedy series are known for "having inclusive values at the heart of them, for celebrating diverse voices and for being warmhearted." And given the recent success of series like Schitt's Creek, the pubcaster won't be deviating from this recipe. What writer-creators should keep in mind is that CBC is looking for that specific comedic voice and POV shaping the project to be combined with a concept that conveys powerful universal themes. "Schitt's Creek will be something we point to for a long time because it really did that magically and beautifully." 
In terms of its new comedy slate, Williams singles out Sort Of as a great example of that magic. Co-created by playwright Bilal Baig and TV veteran Fab Filippo, the half-hour series centers around a gender-fluid millennial who feels like they're in transition in every aspect of their life, from gender to love and sexuality to family and career, and stars Baig in the lead role. 
The CBC has also increased its programming diversity commitments, mandating that a minimum 30% of key creative roles (writers, director, principal performers) in their drama, comedy and kids live-action series of six episodes or more, must be held by people who self-identify as Indigenous, Black, People of Colour or Persons with Disabilities. The 30% threshold applies to each category of writer, director and principal performer for each series being produced. "It's for each category and for each individual series. It's not an average across all roles and all series," Williams clarifies. (Full details of the new program will be posted to the CBC's independent producer online portal, cbc.ca/ip.) 
Finally, for screenwriters looking to pitch their scripted projects to the CBC development team, Williams advises that they don't necessarily need an agent. But they are encouraged to have an independent producer attached.
"We like the teams to come to us whole," she says, adding that she's found that it makes for a stronger project when there's a like-minded team already in place. She also notes that Marin and Shin are taking all pitches, and inquiries can be emailed to CBC scripted development manager, Micah Kernan (micah.kernan@cbc.ca).