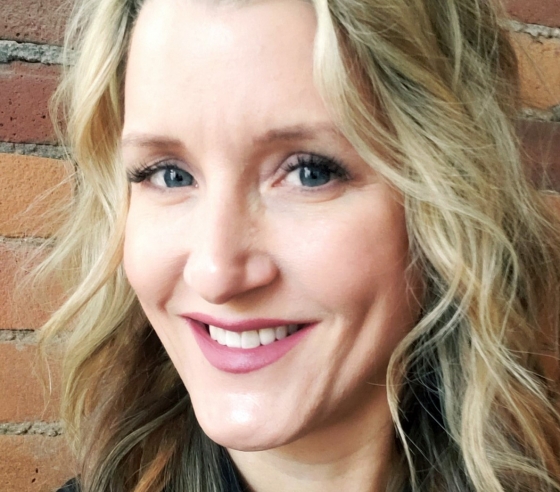 Who and how to pitch at Bell Media now
Carlyn Klebuc now oversees the English-language original programming team at Bell Media
By Li Robbins
Many a writer (and their agent) was left wondering who and how to pitch at Transplant commissioner Bell Media following January's news of a major restructuring of the company's upper echelons. Some significant players involved in the original programming team were let go, including Mike Cosentino (president, content and programming) and Corrie Coe (SVP of original programming). 
Wonder no more. Carlyn Klebuc, as GM of original programming, now oversees the English-language originals team. And VP of content development & programming, Justin Stockman, is now in charge of programming strategies for acquired and original programming and original content across Bell Media properties. Klebuc, who has a degree in film studies from Queen's University and her LL.B. from the University of Saskatchewan, has been with Bell Media since 2008, previously in the role of assistant general counsel, Canadian and in-house productions.
Klebuc says that there are opportunities across all of Bell's properties (CTV, CTV Sci-Fi Channel, CTV Drama Channel, CTV Comedy Channel and Crave), and when it comes to originals, the goal has not changed.
"Our focus remains on strong stories and interesting characters Canadians can relate to. Content that is authentic and high-quality — with a hook that makes it instantly engaging. We're looking for a wide-range of ideas and storylines."
Klebuc's team includes Rachel Goldstein-Couto, head of development, and Sarah Fowlie, head of production. Goldstein-Couto is the first point of contact for submissions and is charged with finding new projects to take into development.
Fowlie's team, meanwhile, shepherds greenlit series through the production phase. Scripted series inquires can be directed to scripted@bellmedia.ca, and details on submissions are available at BellMedia.ca/producer-guidelines/. 
Looking ahead to 2021-22, Klebuc says that greenlit originals include "outstanding and exciting new series … with dynamic and affecting stories being told by diverse voices." She adds that her team is now in a position to make decisions "more quickly," and is looking for new series to join the development pipeline.
The upcoming slate of 2021-22 programming includes WGC members' projects: comedy Children Ruin Everything (CTV) from Kurt Smeaton, Transplant season 2 and the third season of JANN. As well, viewers can see the inaugural season of the supernatural series SurrealEstate (CTV Sci-Fi Channel), a fourth season of Corner Gas Animated and a Letterkenny spinoff called Shoresy (Crave). Also on Crave, is the six-part limited series Little Bird, a multi-generational family saga about the Sixties Scoop, co-created by Jennifer Podemski and Hannah Moscovitch. 
As to the ongoing success of Transplant, Klebuc feels it resonates with viewers because it is "authentic and timely."
"It's got that hook we're looking for. Through the framework of a medical procedural, Transplant explores issues of immigration and displacement, as well as working to establish a new life. It's fresh with a lot of heart — but it still delivers satisfying medical cases. We're really excited about where things are headed for season 2, and the incredible writing and creative team led by Joseph Kay have crafted some really wonderful and interesting new stories to tell."