Suspended Animation?
For writers and indie producers, toon commissions from Canadian broadcasters are at a standstill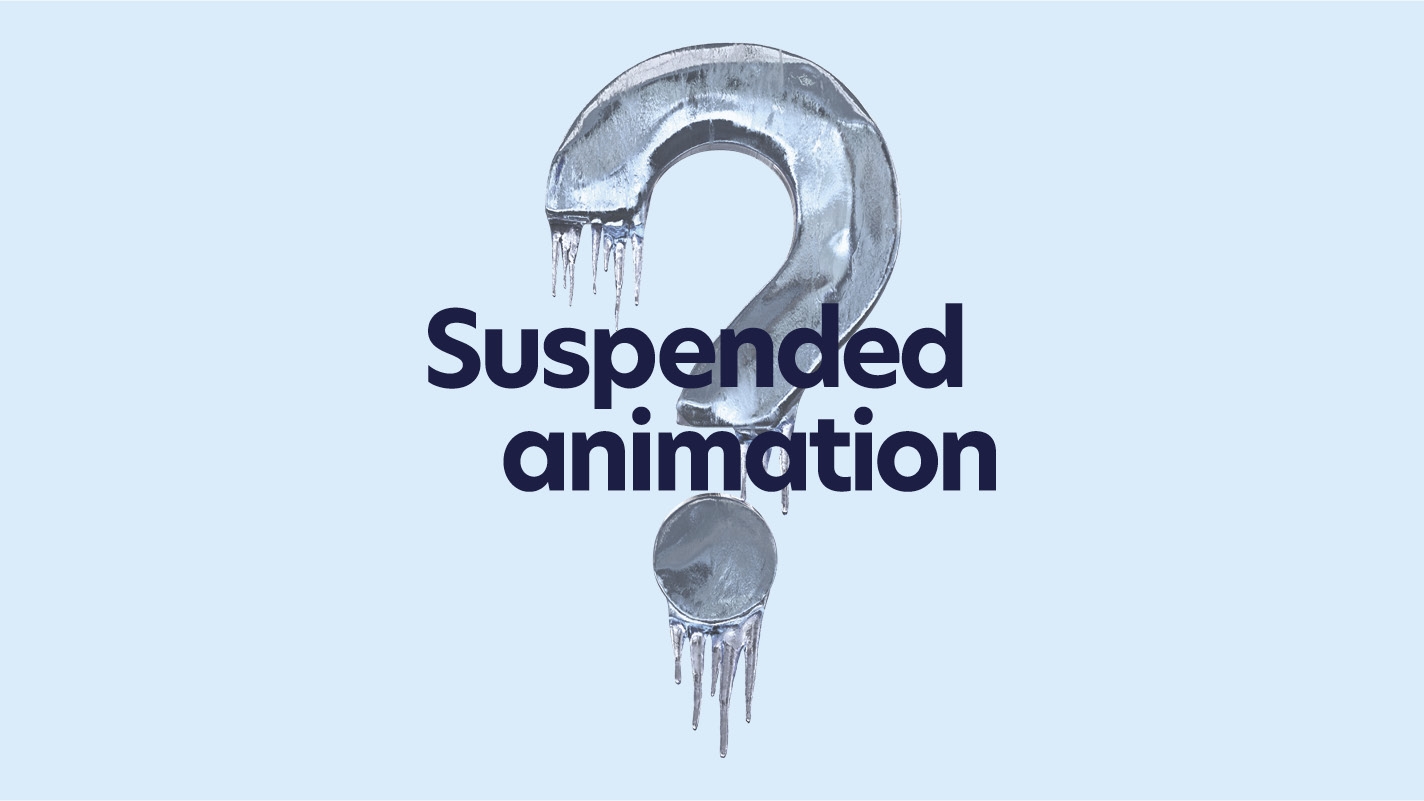 By Gary Rusak
The WGC was asked to take a hard look at the state of domestic animation production in Canada and a perceived significant decline in the number of Canadian broadcaster commissions. It turns out that perception is reality in this case. Just as with scripted live-action commissions from Canadian-owned broadcasters, there has been a marked decline in the number of original Canadian-commissioned animated series that employ WGC members.
Big decreases in CanCon requirements for specialty channels made in 2015, broadcaster mergers and the emergence of powerful U.S.-owned streamers that want to own the full copyright on their animated series, and don't qualify for or need public funding, are the main factors contributing to this decline. The current climate has left indie producers re-thinking their approach to financing and drastically changing the way they staff series. Consequently, Canada's internationally recognized animation writers are increasingly being forced to look to the U.S. for the work that not long ago was so plentiful at home. 
Less regulation, fewer players
To some in the industry, the big shift in the economics behind Canada's animation biz felt like it happened overnight.
"Five years ago, it just dropped off precipitously," says Sean Jara, a veteran writer whose credits includes Paw Patrol and Mysticons. "You could see that [Canadian broadcasters] were just not commissioning like they once did." The drop was sharply felt throughout the industry.
So, what happened, you're asking? The substantial drop-off in commissions that fall under WGC jurisdiction can be traced back to two things — deregulation and conglomeration. In 2015, the CRTC slashed Canadian content requirements for specialty channels owned by our commercial broadcasters, which encompasses the kid-targeted animation-buying channels. (There's Wildbrain's Family Channel and Family Jr., but Corus Entertainment dominates this space, owning YTV, Teletoon, Treehouse and the Canadian versions of Disney Channel, Cartoon Network and Nickelodeon. It is the 800-lb. gorilla of kids commercial TV in Canada.) 
CanCon exhibition requirements for specialty dropped from 55% to 35%, and broadcasters were given more flexibility on where they could spend their money — meaning they did not have to spend what they had been on original animated series or children's shows. Additionally, Corus-owned YTV's condition of licence that required it to commission 90 hours of programming per year from Canadian indie producers was eliminated outright. 
"That had a major impact," says Ken Faier, founder and president of Toronto-based Epic Story Media. A stalwart in the Canadian production scene, Faier's latest project Piper's Pony Tales is a short-form preschool series that is currently building an audience on its own dedicated YouTube channel. (WGC members including Claire Dunn, Jadiel Dowlin, Shelley Hoffman and Robert Pincombe have written eps for the series.) "Corus in particular spent a ton on Teletoon [productions] when they had to meet the 55% requirement," he says, "and then that was just gone."
The statistics clearly show the impact of these regulatory changes. According to WGC data, in just three years between 2017 and 2020, the number of half-hour episodes produced under WGC jurisdiction dropped by 92%. At its 2021 upfronts, Corus announced just six original animated series across its entire portfolio of animation-buying channels. To put that in perspective, in its heyday, Teletoon was commissioning dozens of series per year from Canadian indies, staffed by WGC members, by itself. This year, not one of the six series was even designated for Teletoon. 
And the CMPA's most recent Profile report stated that the value of domestic Children and Youth's programming (a sizable portion of which is animated) dropped by $165 million, losing 30% of its value in 2019/20.  
Another factor is the conglomeration of broadcasters that's left two behemoth telecoms in Canada, Bell and Rogers. And apart from Bell Media's Corner Gas Animated, they don't make animated series. And the one that commissions the majority of them, Corus, is ordering a mere fraction of what it once did. (The Wildbrain-owned channels do make some commissions, but they never reached the volume that Corus did.)
And producers and series creators are feeling this lack of doors to knock on in Canada acutely. They are still making original series here, but it's becoming increasingly tricky to finance them. 
Producer Michelle Melanson Cuperus, a 25-year veteran of Canadian's independent production scene and co-founder, along with her husband and showrunner Ken Cuperus, of Toronto-based prodco Headspinner, notes the change. "Previously, we were able to finance 100% in Canada," she says. "We were able to get a good licence fee from a Canadian broadcaster, tap into the CMF [Canada Media Fund] and maybe even get a small distribution advance and retain rights. That has all changed now."
"The Canadian broadcasters' budgets and envelopes are really shrinking," says creator and showrunner Diana Moore, whose new animated series Denis & Me has been picked up by Wildbrain's Family Channel. "I remember 10 years ago, you could easily generate a healthy budget for a show entirely in Canada with broadcasters, the Shaw Rocket Fund and the CMF. Now, that is just not the case."
"There are just fewer players now in Canada," says Anne-Marie Perrotta, an experienced animation writer based out of Montreal. "As a result, it has become a lot trickier for producers."
Backing into Canada
In order to get shows off the ground in this environment, Canadian prodcos have been forced to reimagine their approach to financing. "It used to be a jigsaw puzzle," says Faier. "Now, it's more like a Rubik's Cube. Every time you rotate it, the colours move along, so every little thing has an impact."
That said, the new strategies haven't cut Canadian money entirely out of the picture, but it has changed the scale and impact of those dollars. "While we still count on Canadian money, we back into it now more than anything," says Faier. "Now, our first focus is on finding international co-production partners." Epic Story Media is also looking at other potential financing opportunities. Increasingly, that means private equity firms. Of course, the prodco is not alone in mining this relatively new source of investment. 
"We are taking on equity investors more now as opposed to licensee fees and CMF," says Headspinner's Melanson Cuperus. "So, we are giving away that equity. Raising funds to make the production is difficult, and this way we are able to make our show and still retain some small back-end." And it's worth noting that unlike the CMF and Canadian tax credits, private equity firms don't require a Canadian broadcaster, Canadian producer ownership or staffing up projects with Canadian writing or production talent in order to access funding.
For many projects, the route now to building a viable deal includes casting a wide net for financing, including international co-producers, toy and gaming companies and private equity, and then "circling back" to access Canadian tax credits, the Shaw Rocket Fund or CMF money, if feasible.
Melanson Cuperus says that while Headspinner, which is producing Moore's Denis & Me, is still tapping into domestic funding, it has to do so with lowered expectations. "We are still relying on Canadian money," she says. "But now it's so we can produce [short-form content] to drum up U.S. interest."
Cuperus also feels that the CMF's role in production financing has moved away from its original intent to finance series commissions made by Canadian-owned broadcasters through the envelope system. That pot is shrinking. "At this point, the CMF [money] allows us the opportunity to make a [U.S.] sales package," he says. "We would rather just make more shows in Canada," he adds. "It seems more like a Band-Aid, rather than a solution to what is becoming a major problem."
Runnin' down a stream
One of the fundamental changes that has greatly contributed to what Cuperus identifies as a "major problem" in the Canadian funding equation is the mass migration of kids' eyeballs to SVOD platforms like Netflix, YouTube, Disney+ and Amazon Prime. The emergence of these new powerbrokers and their unrivalled spend on animation has changed the game. The streamers' eagerness to fund entire productions from tip-to-tail (in exchange for owning the series outright) has made a reliance on Canadian tax credits and small domestic licencing fees as antiquated as a printed TV Guide. Not only are the foreign streamers ineligible for CMF funds, as the copyright owner of the series must be Canadian-owned to qualify, they also do not need Canadian funding and they're making their shows wherever they want.  
"Netflix built an animation studio overnight," says Jara, reflecting upon the power of the relatively new production players. "They hired all the best animators, creators, directors, writers and board artists, and put them all in one building in L.A. and said, 'have at it.'"
And what that also translates to are shows written by U.S.-based writers in L.A. Sure, just as with live-action TV & film service studios in Canada, this production boom has translated into a lot of foreign service work for Canadian-based animation studios. But it has left Canadian indie prodcos that seek some equity in their shows — and Canadian-resident writing jobs — in the lurch. 
Additionally, Faier says that streamers that demand all global broadcast rights have forced prodcos to reevaluate the importance of landing a Canadian broadcaster. It then disincentivizes the hiring of Canadian writing talent. "Now, if you have a Canadian network, sometimes it can get in your way," he says. "We look at Canadian broadcasters more as an opportunistic acquisition as opposed to commissions."
Melanson Cuperus sees the same situation and has accordingly adjusted Headspinner's approach to financing. "We aren't pitching Canada first anymore," she says, "because if an SVOD is attached, in all likelihood they require those Canadian rights. It used to be a positive to attach a Canadian broadcaster, but not anymore." 
So, despite their solid international reputation, Canadian writers are often swimming upstream when trying to land a job on a series that is fully funded by a U.S.-based SVOD.
Melanson Cuperus recalls a recent experience with a prominent streaming platform where she tried to staff up with Canadian talent only to be rebuffed. "I submitted a list of who I consider the top Canadian writers to the producers and none were approved," she says. "The work goes to those who have been around for a long time versus giving someone new a chance."
And the high-profile, big-budget productions from U.S.-based SVODs tend to stick with writers with U.S. credits over their Canadian competition. It's a problem that has given some veteran Canadian writers a slightly sour sense of déjà vu. 
"We're in this position where we feel like we are breaking in again to the U.S. market," says longtime writer and showrunner Lienne Sawatsky, the co-creator of Teletoon series Wishfart. "It's like all the experience we have is not worth much because it's not recognizable enough to U.S. companies."
Red, white and very blue
The current dearth of Canadian-based work is raising some tough questions for the country's animation writers. In fact, many believe it is a now nothing short of a necessity to look towards L.A. for the solution.
"I can't tell you how much it hurts me to give that advice," says Jara. "I'm a very proud Canadian, but the reality is that you now have to have one foot in the States and one foot in Canada to survive." 
Perrotta, for her part, stresses the benefits of U.S. representation. "I have had a U.S. agent for 15 years," she says. "It really makes me more attractive to Canadian producers, too." She adds that her L.A.-based agent was able to line up work on big U.S. productions such as Clifford the Big Red Dog, and helped her stay tapped into the Hollywood production scene. "There are a lot of credits I wouldn't have right now if I only had Canadian representation," she says. "There is a lot of value there."
Sawatsky has also had U.S representation for the last five years, but she says that simply having an agent down South is not enough. "Getting U.S. representation is, of course, good advice, but it also comes down to the need to hustle more than ever," she says, describing an increasingly competitive and borderless market for writers. "An agent is great, but how much are they going to push you in L.A. if you aren't there yourself?"
Moore believes that now more than ever it is imperative for animation writers to become showrunners and producers on their own creative projects in order to thrive. "You have to become creators," she says. "If it hadn't been for my own projects to work on in development, I might not have had much work at all in 2020."
The circle is small
While the Canadian animation industry finds itself at a crossroads, there is some hope that Bill C-10, an updating of the 30-year-old Broadcasting Act, could provide a measure of much-needed relief. The bill would broaden the scope of the CRTC's jurisdiction to include foreign SVODs, and give the regulatory body the power to enforce domestic content requirements across these popular platforms, levelling the playing field in the Canadian industry. However, even as the bill currently languishes in political limbo, the expectation is that if it does eventually pass, it may not significantly ameliorate the challenges that homegrown animation production — and the writers that are its heartbeat — are facing.
"We need help right now while the dust settles," says Sawatsky. "It would be great to have some support over the next few years so our writers here can keep working."
Faier also believes that eventually passing Bill C-10, or some likeminded legislation, would be a step in the right direction. "I'm glad they are trying to do something," he says. "Focusing on commissioning Canadian voices is really important right now."
Paw Patrol writer Jara echoes these sentiments, but also realizes, as most do, that no piece of legislation can turn back the clock. "When I got into animation there was tons of work," he says. "It was fantastic, just booming. But now, there is just not enough work to go around, especially for those just starting out."
It hasn't always been easy, he admits, but it has also never been this hard. "I don't think we'll ever not have an industry here," he says. "But it's not going to be what it used to be."  
Gary Rusak is a freelance writer who lives in Toronto. His work has appeared in The Globe and Mail, The National Post, The Toronto Sun, Post City Magazines, Ryerson University Magazine and Kidscreen magazine, among many others.