PSP Screening and Q&A with Showrunner Robert C. Cooper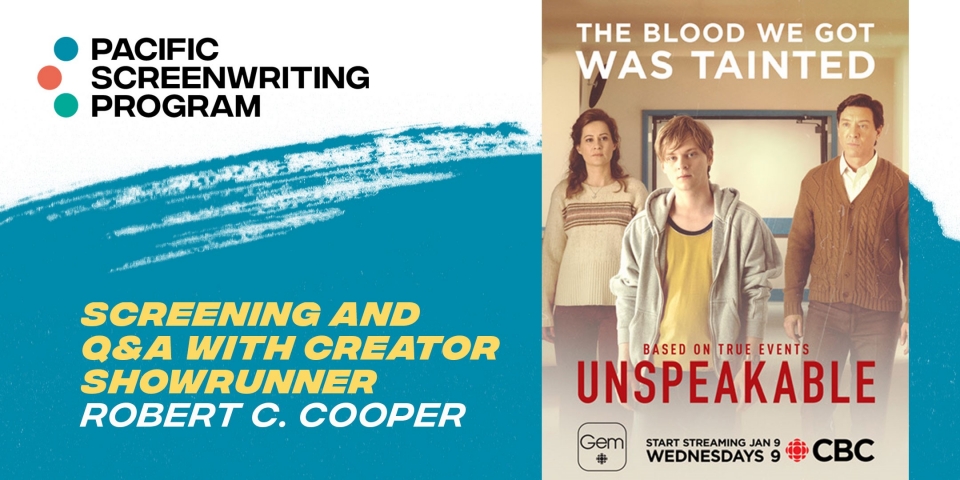 The Pacific Screenwriting Program invites you to join award-winning Executive Producer and Showrunner, Robert C. Cooper as he discusses the writing and production of Unspeakable, a limited series for CBC and AMC Studios based on the Canadian Tainted Blood Tragedy. The presentation will include a screening, a presentation on the intricacies of the writing process, legal and network feedback and a Q&A session.
*WGC members check out the Members Portal for a discount code.